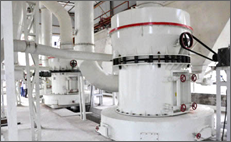 SABOO TRAPEZIUM MILL
Trapezium Mill is the world leading industrial mill. It is designed by our own engineers and technical workers based on many years' industrial mill research and it adopted world leading powder processing technology. Our mill absorbs many advantages from various mills all over the world, such as trapeziums working surface, flexible connection, roll linked pressure boost, etc. It has overcome the traditional mill's defect completely in aspects of application, capacity, fineness, energy consumption, service life, etc. It is the ideal substitute of the traditional mill like Raymond mill, high pressure suspension mill, ball mill, etc.Nowadays, our mills have been widely used in construction, mining, building, chemical, metallurgy industry, coal industry, electric power industrial and steel industry, etc.
• Features
• Technical data
• Application
• Quotation
1. Low energy consumption.
2. Outstanding spring structure.
3. Smooth vibration-reduce design.
4. High density of vanes.
5. Convenient vane adjusting.
6. High efficienct blower.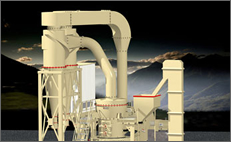 SABOO ULTRAFINE MILL
Ultrafine Mill is widely used for micron powder producing. The output size can reach 2500mesh (5um). It is suitable to grind the material with middle and low hardness, moisture below 6%, and the material should be non-explosive and non-flammable, such as: calcite, chalk, limestone, dolomite, kaolin, bentonite, steatite, mica, magnetite, iolite, pyrophillite, vermiculite, meerschaum, attapulgite, diatomite, barite, gypsum, alunite, graphite, fluorite, phosphate ore, potassium ore pumice, etc. The s size of the finished product can be adjusted between 325-2500 mesh.
• Features
• Technical data
• Application
• Quotation


1. High capacity and low consumption.
2. Advanced grinding cavity design.
3. High quality grinding media.
4. Advanced intelligent speed control device.
5. Large range of fineness adjusting